For the past two months Sparpedia has had a competition going on, where you could vote for the best Danish travel blog.
The competition went on for 2 months, and just one week ago I got it confirmed that I won the award!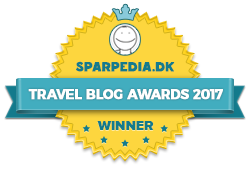 I am super happy for everyone who voted for the award. I definitely couldn't have done it without you guys.
So thank you all so much for voting!